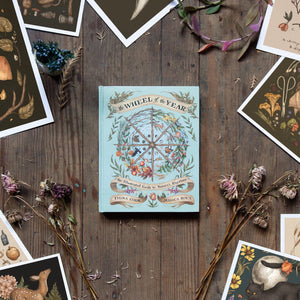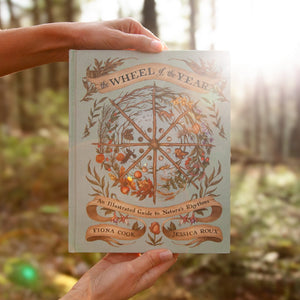 Product image 1

Product image 2
You are magic and so it the world around you, transforming with each new season! The Wheel of the Year is a way to learn about nature's rhythms--for noticing and celebrating the seasons as they come and go. Each "spoke" in The Wheel of the Year marks an important turning point: the winter and summer solstices, the spring and fall equinoxes, and the festivals of seeding, growing, and harvesting that arrive in between. 
"Wheel of the Year" by Fiona Cook, Illustrated by Jessica Roux, is a beautifully illustrated, interactive guide to ancient, nature-based holidays and customs. Through themed meditations, crafts, and rituals, young readers can learn about old and new ways of honoring the seasons--and create their own

"This book is, in a word, immaculate." Kirkus Reviews (Starred Review)
Click here for our entire collection from Jessica Roux.  You may also like her wildly popular Woodland Wardens Oracle Deck.