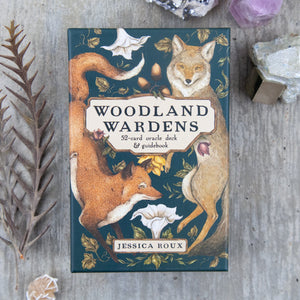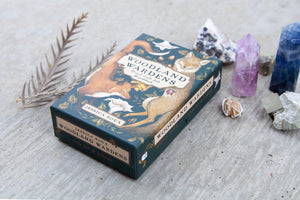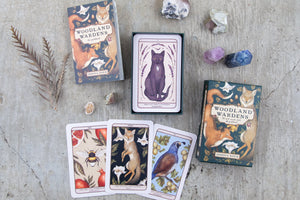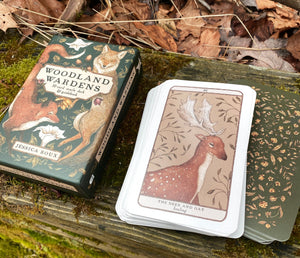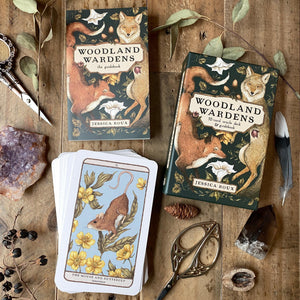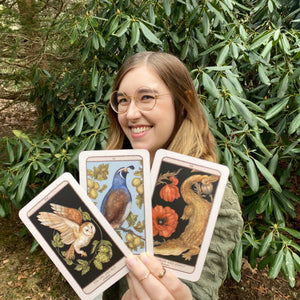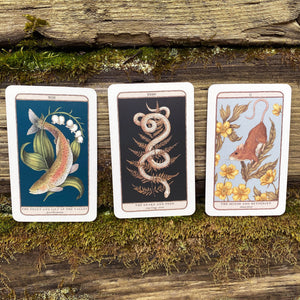 Product image 1
Product image 2

Product image 3

Product image 4

Product image 5

Product image 6

Product image 7

Woodland Wardens Oracle Card Deck
From the author of Floriography comes a gorgeously illustrated oracle deck and guidebook inspired by the magic of woodland flora and fauna. Drawing on mythology, folklore, and literature, each card in the Woodland Wardens deck features an animal-plant pairing accompanied by a distinct and thoughtful message: the hare and the oak; the finch and the peach; the hawk and the thistle. Each unique combination, brought to life in artist Jessica Roux's detailed, historically evocative style, transports seekers to another time and place, offering insight, guidance, and an invitation to reflect on the natural world. 
Inspired by history, folklore, and mythology, artist Jessica Roux's debut oracle deck transports seekers to another time and place, offering insight rooted in the magic of flora and fauna.
Click here for our entire collection from Jessica Roux, including art prints and her wildly popular book, Floriography: the Victorian Language of Flowers.
Love this deck!
I had been contepmplating this deck for quite some time. however, once I decided to get the deck I found it was out of stock with most retailers. The other copies I found available were selling for well over the list price, shipping from the UK or were obviously fakes. I am so happy I was able to find the deck in this shop, I absolutely love everything about it. The art is gorgeous, the cardstock is wonderful and I love the write ups in the book. Shipping was quick and Im happy to support an small retailer like Bloom.
Woodland Wardens Oracle Card Deck