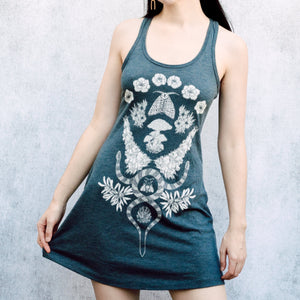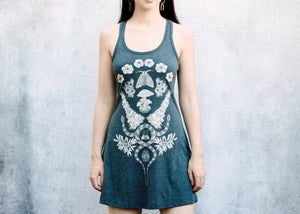 Product image 1

Product image 2

Product image 3
Delve into the realm of 'Pick Your Poison,' where beauty and danger entwine in a haunting collage of nature's enigmatic killers. This design is a tapestry of peril, featuring nightshades, snakes, and deadly mushrooms. This design is a chilling reminder that nature conceals its most malevolent secrets in plain sight. Embrace the allure of the macabre and choose your path through this mesmerizing maze of perilous beauty.
These dresses are certified sweatshop-free. Join us in embracing style, comfort, and conscious living by wearing your values with pride.
Size: Available in sizes XS to 2XL, Consult the size chart for more precise measurements of each individual size. 
Material: These dresses were crafted from 50% Polyester, 25% Ringspun Cotton, 25% Rayon in a lightweight 4.3 oz.