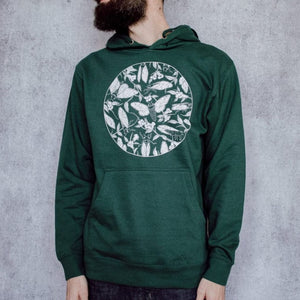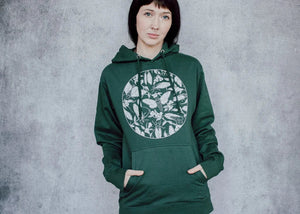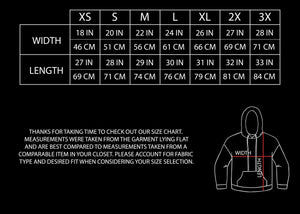 Product image 1

Product image 2

Product image 3
'Emerge Cicada' emerald green sweatshirt is a nod to nature's own storytellers. This captivating circular motif showcases a multitude of cicadas and florals, symbolizing transformation and rebirth, all against the backdrop of rich emerald green. With each soft and cozy wear, you carry the essence of these resilient insects, reminding us that life's cycles bring renewal and the emergence of something beautiful.
These sweatshirts are certified sweatshop-free. Join us in embracing style, comfort, and conscious living by wearing your values with pride.
Size: Available in sizes XS to 2XL, these hoodies fit like a standard unisex sweatshirt. Consult the size chart for more precise measurements of each individual size. 
Material: These sweatshirts were crafted from 80% ring spun cotton and 20% polyester at a midweight 7.5 oz. Consult the size chart for more information.