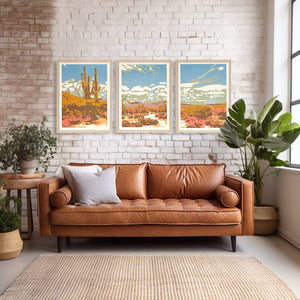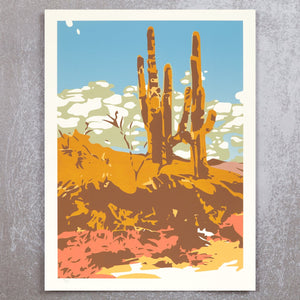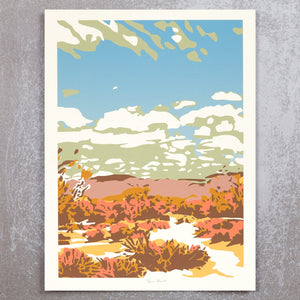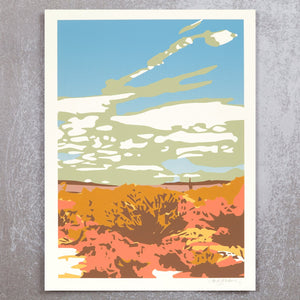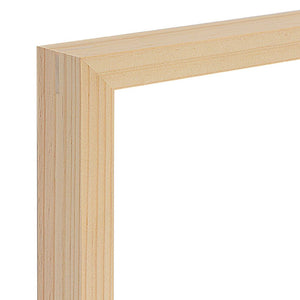 Product image 1

Product image 2

Product image 3

Product image 4

Product image 5

Embrace simplicity, elegance, and open-heartedness in your space with the "Open Heart" Triptych. Limited to just 25 exclusive copies, the "Open Heart Triptych" by Landry McMeans captures the essence of the desert.
These stunning 7-color screen prints feature a desert landscape with a cactus in the foreground--a symbol of the grandeur and beauty of the American Southwest. The triptych is signed and numbered by the artist, ensuring authenticity and a personal touch.
Framing: This work arrives framed. Frames are a beautiful, modern take on unfinished natural wood frames and offer a sleek look, hand selected by the artist.
Size: This large-sized triptych consists of three 18x24" prints. Work spans a minimum 56" wide x 24" tall- this includes 1" between panels. Recommended spacing is 1"-2" max.

Shipping: Full piece arrives already framed and shipped flat in box.