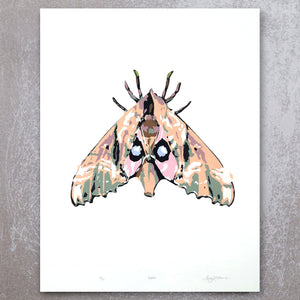 With expertly selected colors, this Moth from Landry McMeans is an eye-catching statement piece for any bug lover or budding entomologist. This unique stenciled print will add a touch of personality to your space. Each print is numbered and signed by the artist on the front.
Size: This large sized 22x28" print is a standard size for easy framing. 

Shipping: Print is rolled up and shipped in a cardboard tube.

Click here for our entire collection from Landry McMeans.