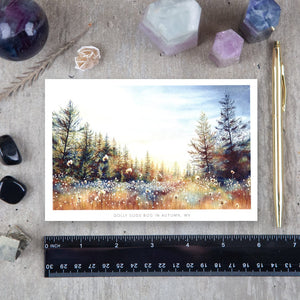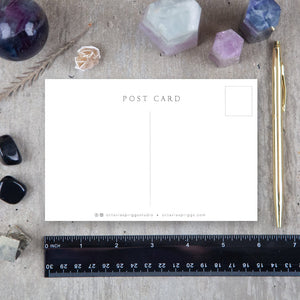 Product image 1

Product image 2
Postcard of Octavia's watercolor painting of Dolly Sods Wilderness Area, located in Tucker County, West Virginia. The original painting was based off of a photo she took along the road to Snowshoe Mountain. 
Octavia is a graphic designer/marketer by day and painter in the in-between based in Morgantown, West Virginia.

Octavia's love for the outdoors provides inspiration and lends itself to the subjects of her paintings. She often bases paintings off of photos she has taken herself while hiking. She is drawn to scenes with interesting light or cloud/fog conditions. She is also interested in history and the relationship between a specific place and the passage of time.  
Click here for our entire collection from Octavia Spriggs.
May or may not be purchased directly from the artist at octaviaspriggs.com