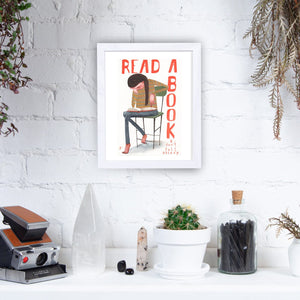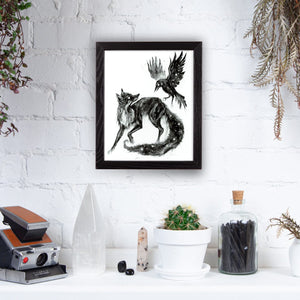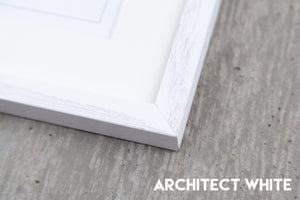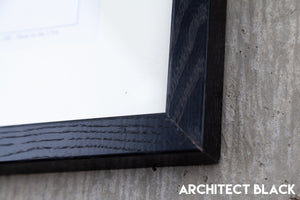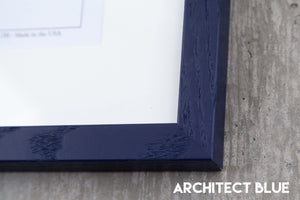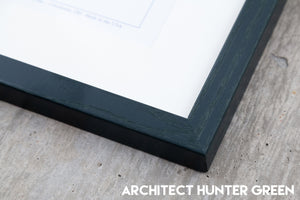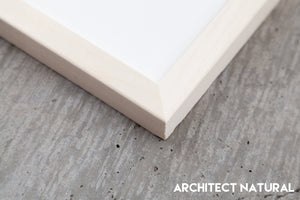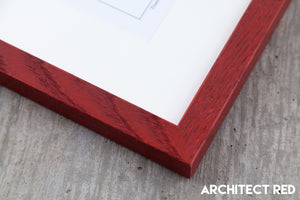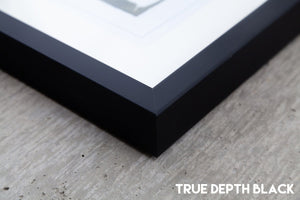 Product image 1

Product image 2

Product image 3

Product image 4

Product image 5

Product image 6

Product image 7

Product image 8

Product image 9

Product image 10

Simple and classic, our 8"x10" wooden frames come in a variety of styles and colors to perfectly compliment and protect your favorite art print, without distracting from the artwork itself. Our Architect frames feature a subtly distressed style by maintaining a visible wood grain, and our True Depth frames features crisp, sleek lines and a deep profile that is perfect for a more modern look. 
These frames are made in the USA and include a pane of real, crystal clear glass. 
Size: The opening of this frame is 8"x10" and will fit standard 8"x10" sized art prints perfectly. This frame comes with an optional, removable off white mat to alternatively fit a 5"x7" piece of art. The full frame dimensions measure 9 1/8" x 11 1/8".
Shipping: Frame will be bubble wrapped for protection and shipped in a cardboard box.
Wall art shown in white architect frame: Best of Luck from Graham Franciose
Wall art shown in black architect frame: The Fox and The Crow from Brian Serway
Hanging Instructions: Some frames comes with one hammer-in sawtooth hanger, though we suggest simply putting two small nails into the wall approximately 3-6 inches horizontally apart (depending on your frame size). Leave the nail head exposed from the wall roughly 1/2" for the internal frame edge to rest on.
Pro tip: put a small level on the wall first and mark a line with pencil or painters tape. Use this line for nail placement and your piece should be pretty straight! If it is still slightly skewed tap the nail up or down on either side to straighten. This method is easy and extra superior as your art will always remain level. 
More to Consider: Some of our art prints might just look better in front of the glass rather than behind! The glass or plexiglass behind the print, gives it a rigid form, while allowing you to see the unfiltered detail of the wall art. This works especially well with some of our holographic, silkscreen, or letterpress prints, as well as many others! We might not recommend this in a bathroom or area where the print needs to be protected from moisture, dust, or other debris. And if you ever want to put your art print behind the glass, simply undo the frame and put the glass in front.